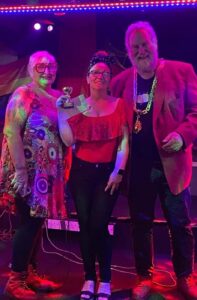 We have our fifth Grand Finalist for the MaccPride Karaoke Challenge 2022, proudly sponsored by Legacy Funeral Care.
Representing the Swan with Two Necks and winner of Heat 6 of MaccPride Karaoke Challenge is Lynn Hales ….
Thank you, Wendy, Jenna and the fantastic judges which included David Edwardes
Next up Fri 20th May at The Plough. Last chance to enter, you there.
Find out how you can enter the MaccPride Karaoke Competition.