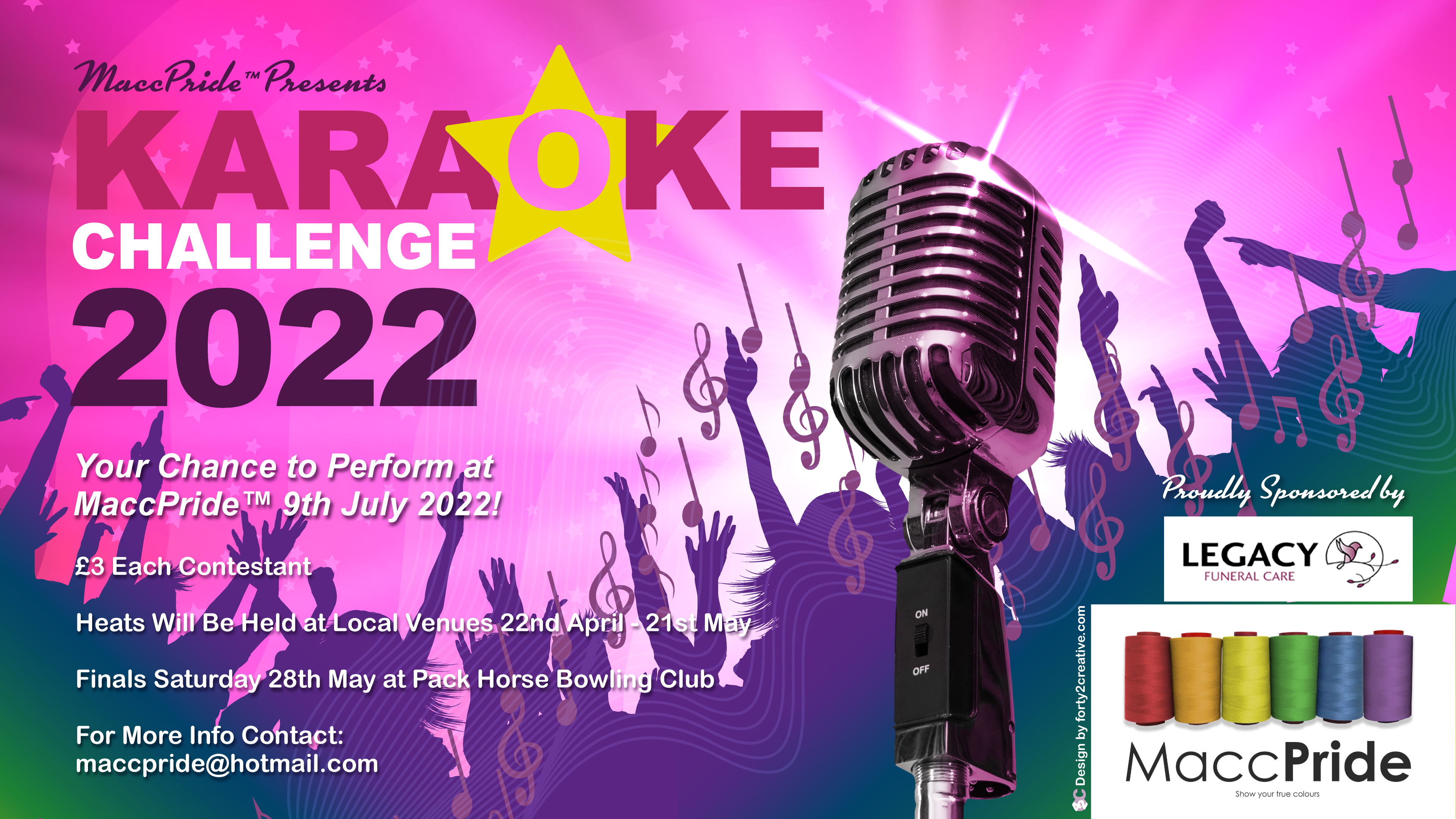 Dates and location for the Macclesfield Pride Karaoke Challenge 2022 heats at 17/03/2022
Start time is 8.30pm unless stated at venue.
Independent judges.
Trophy for all Grand finalists Sat 28 May Pack Horse Bowling Club.
Winner of Grand Final £50 cash and chance to perform at MaccPride Sat 9 July.
Solo or duets – over 17.
Enter on the night £3 each contestant, and can enter more than once.
Further details email maccpride@hotmail.com
Flowerpot Hurdsfield Road